Search Engine Optimization (SEO) is considered as one of the most important aspect for a blog's success and it should be because a highly SEO-optimized blog ranks higher than any other.
When my blog was on blogger platform, I didn't had access to all the SEO features and my knowledge about this great thing was minimum. But after I migrated my blog from blogger to WordPress, I got to know the importance of SEO for a post. There are many plugins available for doing Search Engine Optimization but not all are as good. I have used two plugins – SEOPressor and WordPress SEO by Yoast, and believe me both of them are superb plugins.
Today I wanted to write something different and this idea clicked my mind – why not write a comparison article. There are many bloggers who think WordPress SEO is the best plugin while there are other who think SEOPressor is the best. So let's start the ultimate duel – SEOPressor vs WordPress SEO …..
SEOPressor vs WordPress SEO by Yoast
I won't say that SEOPressor is better than Yoast SEO or vice-versa; but I would say that both of them are best plugins when compared to the other.
Let's see about the features of both the plugins ……..
WordPress SEO by Yoast :-
WordPress SEO is a superb plugin compared to other plugins. It can take care of your blog's complete SEO needs. This
plugin will help you optimize your complete blog for search engines and your individual posts too.As you can see, there is a large list of the features. You can set the "Titles and Meta Tags" and create Sitemaps.Moreover you have other options like Permalinks Settings, RSS, Internal link settings, Social Integration and a whole set of SEO features in the Dashboard. You will need an expert's help to set up this plugin to use it to the fullest.
Post Optimization ……….
With this you can optimize your individual posts for the search engines. It offers great interface to optimize your post so that it can rank well in the SERPs.
As you can see in the above image, you are able to optimize your post in a superb way.
WordPress SEO asks you for a keyword, your main keyword and then it analyzes the complete post and gives you exact results. You can know where the keyword is absent so that you can add it to improve your SEO score. You can also set the SEO title and the Meta Description for the post to further improve the SEO of the post.
Other Features of WordPress SEO by Yoast ………
It analyze your post/page for simple things that you will forget for sure.
The plugin has the multi-site compatibility functionality.
One of the best feature of this amazing plugin is that it allows you to import/export the SEO settings to Thesis or Genesis or any other framework with the help of the SEO Data Transporter plugin.
SEOPressor – The best plugin ever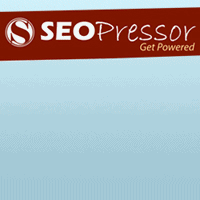 Using this plugin is like having a SEO expert sitting right beside you helping out. This wonder plugin is created by Daniel Tan and he is being praised all over the blogosphere for creating this great plugin. If you want to do good On-page SEO to rank your posts high then SEOPressor is a must.
What can the plugin do …………
The plugin analyzes the proper placement of the keywords in your posts which one of the most important aspect when you want Google to love your site.
It highlights the keywords in your posts by applying different styles like bold, italic and underline to them.
It also analyzes the title tags of your posts and also add "alt tags" to your images with a keyword in it.
SEOPressor vs WordPress SEO by Yoast
So now you know what both the plugins can do for your blog. I have used both of them and even now I love them and use them to optimize my posts. SEOPressor vs WordPress SEO – let's have a look at some of the pros and cons of this plugins.
Pros and Cons ………
SEOpressor is too easy to install and setup while Yoast SEO is a little bit complicated to set it up for getting full advantages.
Yoast SEO is a free plugin, where as the latter comes with a price tag (it's worth every penny).
Both plugins are used by hundreds of thousands of bloggers and are recommended by everyone.
You can get your post ranked in Google results with less work and less time consumption.
You get life-time update options in both of the plugins.
It's your turn now ………….
OS what do you think about the above comparison ??? Am I right or wrong at some points ?? Do you think one is better than the other ?? Please do drop your comments and let me know about your views regarding the two titans in the SEO world.
SEOPressor vs WordPress SEO – Which one is the best ??